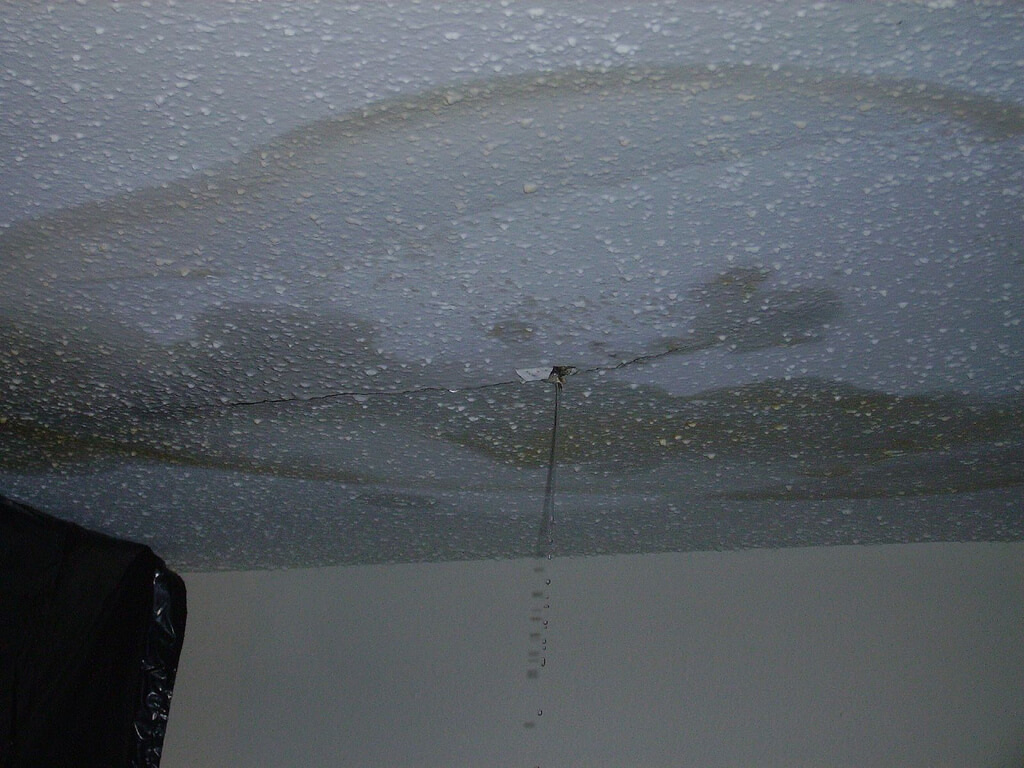 Dealing With Water Leaking from the Ceiling
Impact of Ceiling Leakage
Water leakage from the ceiling and wall is a common but always frustrating problem with any residential and commercial property.
But the situation becomes quite embarrassing when your guests come to your home. Imagine a guest coming to your home for the first time and you are facing a ceiling leakage.
This situation also weakens the ceiling and walls, and in time, the ceiling can collapse.
3 Important Steps to Fix Ceiling Leak
Drain the leakage: In this step, you need first to drain out moisture or water in the ceiling and dry it as far as possible.
Remove the Damaged Ceiling: Once the ceiling gets dried completely, you should remove the damaged roof by scratching it with a knife or pointed thing and prepare it for repair.
Fix the Damaged Ceiling with Polyurethane or Other Ceiling Fillers: Inject Polyurethane into the damaged ceiling to repair it and give it strength from scratch to stop water leakage or restrict water from passing through it again.
Reliable Ceiling Leak Repair Service in Singapore
Water leaks from the ceiling can be a difficult problem to tackle. To effectively resolve such a situation, it's essential to promptly address any cracks and gaps in the ceiling. Delaying action is not recommended. Instead, it's advisable to promptly engage the services of plumbers available in the market to repair the compromised roof as soon as possible.
It is recommended to engage an emergency plumber for ceiling leak repair work, who has prior experience in the same work.
K. Heng Plumbing for Water Leaking From Ceiling
You may call the renowned plumbing company, which knows how to find a leaking pipe for the leak in wall and ceiling repair. K. Heng Plumbing is the right stop to get plumbing services for different water leakage problems from ceilings and walls too.
K. Heng Plumbing offers efficient solutions for water leakage and ceiling leak repairs, ensuring your roof's integrity is restored within a single day, typically within five to six hours. Our services are accompanied by a reassuring five-year warranty, even after the resolution of the ceiling leak.
Polyurethane (PU) Injection Solution
K. Heng Plumbing offers solutions for concrete ceiling waterproofing through PU (polyurethane) injection. Polyurethane is injected into cracks/ spaces of the floor by applying low/high pressure. As it expands, it solidifies, effectively sealing the openings and preventing water from seeping through.
An interesting fact about PU injection is that no hacking or drilling is required. The whole process of ceiling waterproofing will only take five to six hours. We also provide 5 years of warranty on floor leakage from the date that the PU is injected.
No matter what type of ceiling leak issue you have with the roof or wall at your residential and commercial property, they can be fixed by plumbers at "K. Heng Plumbing".
Drop us a call to get a free quote today for the PU injection floor for water leaking from the ceiling