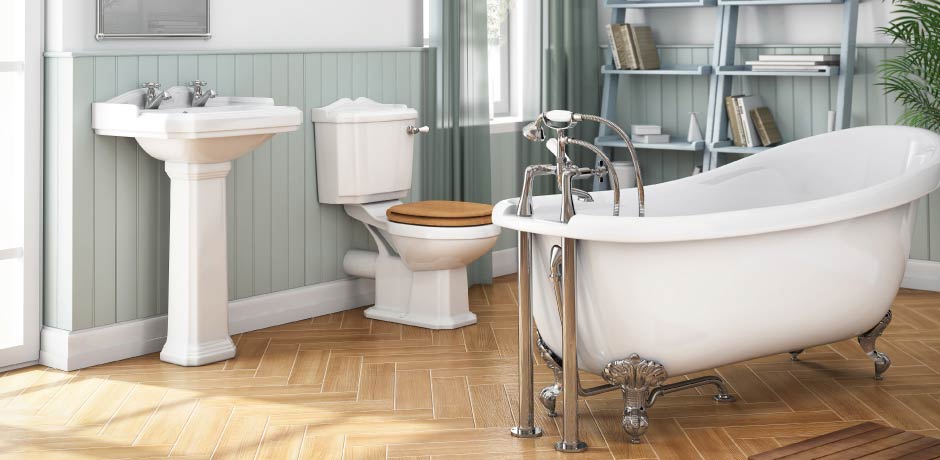 Rising Trend of Aesthetic Bathrooms
People spend a lot of money to make their bathroom look beautiful. They installed branded steel water taps, elegantly designed sinks, and modern-design showers. However, it gives a good feeling to have such amazing crystal-clear sinks and water taps in the bathroom that add more value to the private space at home.
Issues Caused by Water Leakage
But the situation gets awkward when you face a water tap leaking issue in the bathroom. It is always irritating for everyone to have a water leakage, which may lead to the waste of water as well as wetness in the bathroom every time. Hence, it is necessary to fix the water tap leaking issue with pipes and water taps in the bathroom as soon as possible.
Excessive Moisture
It is always irritating to have water tap leaking issues in the bathroom, which sometimes leads to the situation of ceiling walls and floor decay. You should turn off the water supply. Also, many people do not like wetness in the bathroom all the time.
So, if you are facing a water leakage problem in the bathroom and want to fix it soon, you should contact us, one of the most recommended plumbing contractor services in Singapore.
Importance of Leaking Pipe Repairs
Leaking pipe repair is important as leaking water shall never be left unattended as it's just a spark that later can go worse. Leaking water can lead to seepage and weakens not only your walls, floors, and roofs but also your neighbours in the long run as it might have a damaging effect. So, if you spot any leakage of water try to get rid of it by calling a trusted plumber.
When to Call Emergency Plumbing Services
Wall leaking water will not have much impact in the shorter term, and you may fix it later or whenever you have time but in case of a burst pipe, we need to act fast, as it can make not only your bathroom but the whole house a mess.
What to Do in Case of a Burst Pipe
If you ever get stuck in a situation of a burst pipe, never panic, first close the tap or main water supply connection, and call a plumber.
Preventive Measures
Most water leakage issues & burst pipe situations will never appear or will appear after a very long time if you are using genuine/branded parts in your bathroom and installing them with the help of a known and trusted plumber.
Things to Recognize Before Hiring Plumbers in Singapore
Check with the license and market reputation of the plumbing company that should be genuine and impressive.
Competent Team of Plumbers
The plumbing agency should have skilled plumbers, who hold vast experience in different kinds of bathroom plumbing works like fixing water tap leakage, burst pipe repair, clogged sink clearance, bathtub cleaning and repairing, etc. Make sure plumbers do perform all the plumbing works with quality and safety.
Timely and Affordable Services
The plumber should provide timely services and can fix issues with water taps and sink clogging in a few hours. The plumbing agency should charge reasonably for all types of bathroom plumbing services.
K. Heng Plumbing: Reliable Plumbing Solutions
K. Heng Plumbing has been fixing issues of water leakage and burst copper pipes and is a reliable bathroom plumber. We provide leaking pipe repair generally with two methods, using a C-clamp or a sleeve clamp to seal from pinhole leaks to larger leaks.
Professional Plumbing Assistance
If you still do not find a way to get rid of the water tap leakage or pipe burst issue in the bathroom, you should not hesitate to call the plumbing experts. For betterment, you may approach K. Heng Plumbing in Singapore and get the best bathroom plumbing repair solutions at affordable charges.
The company has the finest plumbers, who have good practice to fix issues of water taps, leaking pipes repair and burst pipes to repair through possible ways. So, do not wait much and contact the plumbers of the agency now!
Quality Plumbing Services
For quality rich and time-bound bathroom plumbing services in Singapore, you can call K. Heng Plumbing, which is the right stop to get world-class plumbing solutions for any type of water leakage, toiled clogging, sink clogging, and else bathroom at reasonable charges.
We provide a range of plumbing services, including installation, replacement, and repair, as well as plumbing leakage, plumbing chokes, and leaking pipe repair.
One integral part of every bathroom is the water heater, and we provide water heater installation as well!
Drop us a call to get a free quote today if you are considering the option of looking for leaking pipe repair and water tap leaking services!