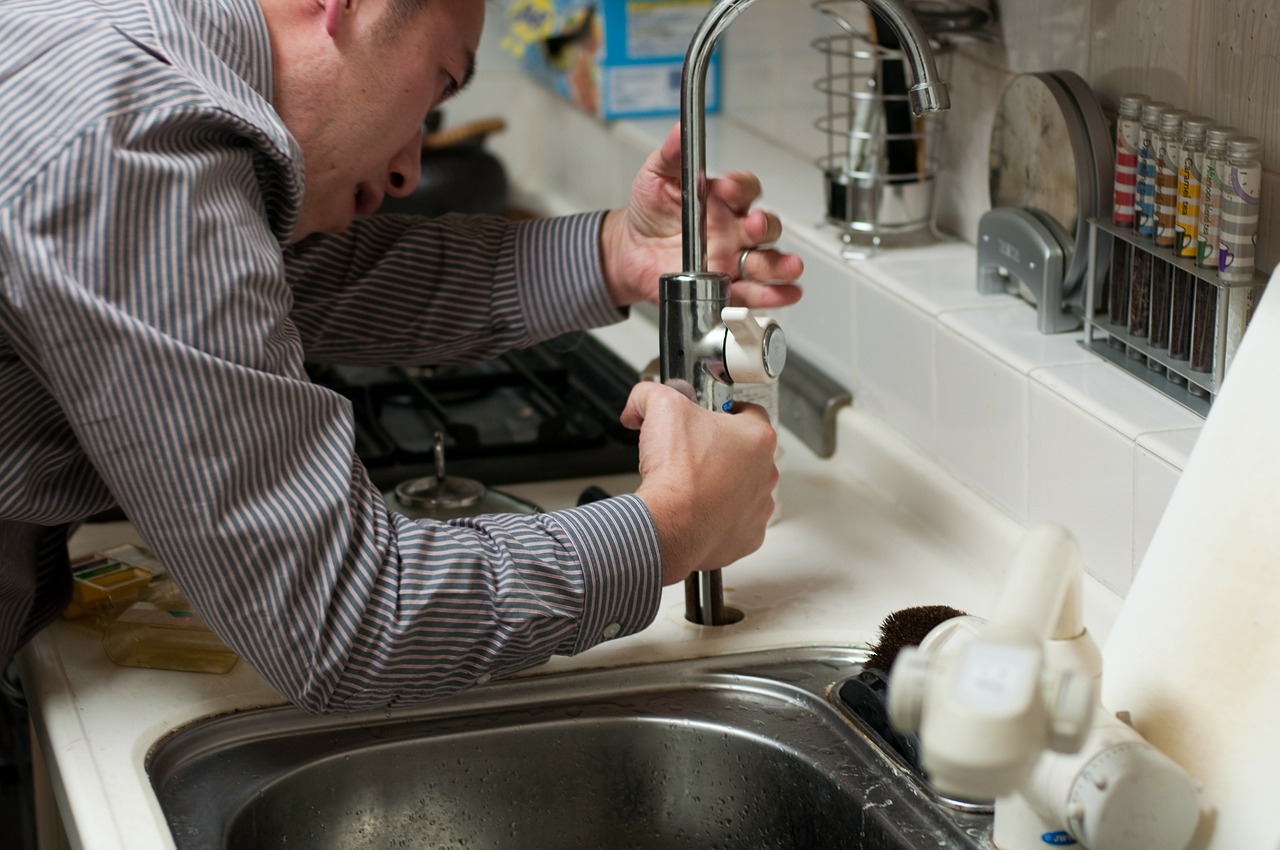 Clear Kitchen Pipe Choke & Clogged Sink Repair
The kitchen is an important area in every home, where you cook delicious food for your family. However, it is necessary to clean your kitchen daily and ensure that all waste particles of food and vegetables go to the dustbin only. But in many families, wastes go to the sink during the cleaning of utensils, which include remaining gains of rice, pulses, bread, etc., that also go into the sink during cleaning. Hence, it may lead to the situation of kitchen sink choking due to continuous dipping of food wastes in the sink and its pipe. To avoid such a situation, you need to stop dipping any type of food waste into the sink.
Nobody wants to have a clogged sink in the kitchen, as it spread lots of mess in the area, where you cook food. However, it is tough sometimes to avoid situations such as dipping food or vegetable wastes into it when cleaning. If you encounter a kitchen pipe choke problem and do not know how to handle this issue, you should call experienced plumbers to fix it immediately.
If the remaining food manages to pass through the sinkhole, it could be due to the remnants getting stuck in the pipe which will lead to kitchen pipe chokes or kitchen sink chokes. The clogged sink does not allow water to flow down through it and the kitchen becomes a mess.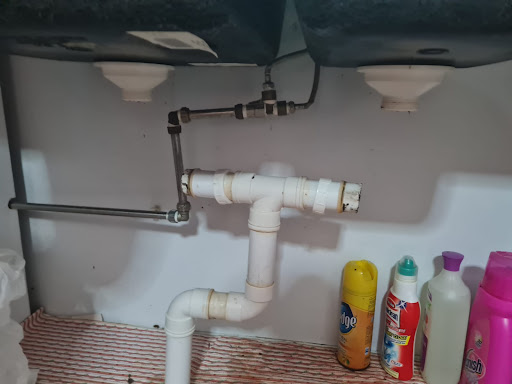 Before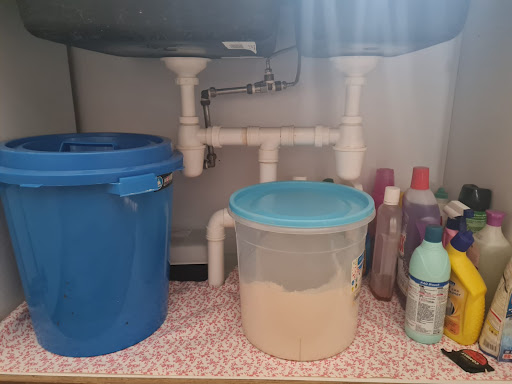 After
WHY DOES THE PROBLEM OF KITCHEN PIPE CHOKE HAPPEN AND HOW DO YOU AVOID IT?
It might be due to carelessness which results in choking of kitchen sink or pipes. Never push hard materials to pass through the sinkhole. Before washing utensils always throw remnants from solid food or dirt into a dustbin and then proceed. Always use steel filter at sinkhole which doesn't allow solid particles or any item which has the tendency to clog later, to pass through it and stops there only. Using a filter at the sinkhole will help in preventing such conditions and prevention is always better than cure.
For instance, you can call K. Heng Plumbing, one of the leading plumbing contractors in Singapore. The company assures to deliver quality services for a clogged sink in the kitchen and bathroom of any residential and commercial property. We have skilful emergency plumbers, who can clear out clogged sinks and pipes in the kitchen through useful plumbing methods and equipment like plungers, hangers, preparing cleaning solutions to pass through the pipe or sink, etc.
The plumbers of the company can assure you to give prompt and hassle-free cleaning of clogged kitchen pipes as sinks as per requirement. So, if you need cost-effective and reliable plumbing service in Singapore, do contact us immediately.
What to do in a situation of choked kitchen pipe or clogged sink?
In situation of clogged kitchen pipe, follow as per below:-
Use plungers
Use plumbing snake/hanger
Make a cleaning solution
If none of the above things works, contact K. Heng Plumbing for more solutions
Kitchen Sink and Pipe Clogging Services in Singapore
You may approach the K. Heng Plumbing in Singapore, which is the one-stop place to get optimum solutions for sink and pipe clogging in the kitchen or bathroom. We assure for proper cleaning of kitchen sink clogging work and will clear the choked pipe through possible plumbing methods.
Drop us a call to get a free quote today if you are considering the option of looking for Kitchen Sink and Pipe Clogging Services!